Youth Book Clubs
Youth Book Clubs meet monthly. Sign up by calling us at 518-399-8174 or using the online calendar and we will reserve a copy of the book for you.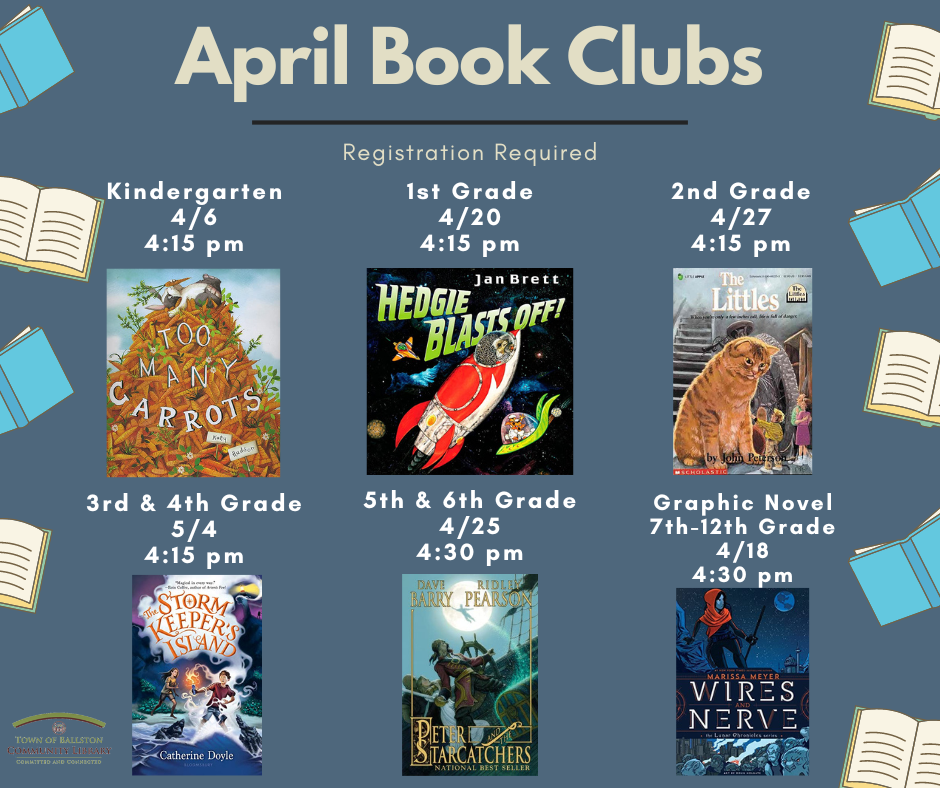 Adult Book Clubs
Adult Book Clubs are meeting at the Library, we meet outdoors when the weather cooperates. Please call 518-399-8174 or email web.toblibrary@gmail.com for more information. Upcoming meetings can be found on the Library's Online Calendar.


Chapter Chat Book Club Thursday, March 9 at 6:00 PM
Chapter Chat is a "light reads" book club.  For fans of authors like Jennifer Weiner, Lauren Weisberger, Christina Lauren, Helen Hoang, Jasmine Guillory, and many more! Register by calling 518-399-8174 or online.

Judy's Book Club Tuesday, March 14 at 1:00 PM
Judy's Book Club. The Library's longest running book club! This book club reads more "traditional" book club picks. Past authors read include Chris Bohjalian, Jodi Picoult, Marie Benedict, and many more! No registration necessary, just show up!
Non Fiction Addiction Thursday, March 23 at 2:30 PM
A Book Club for adults who enjoy Non-Fiction. We meet monthly to discuss books on a variety of topics. New members are always welcome to join, no registration necessary, just show up!
Looking For Your Next Great Read?