Youth Book Clubs
Youth Book Clubs meet monthly. Sign up by calling us at 518-399-8174 or using the online calendar and we will reserve a copy of the book for you.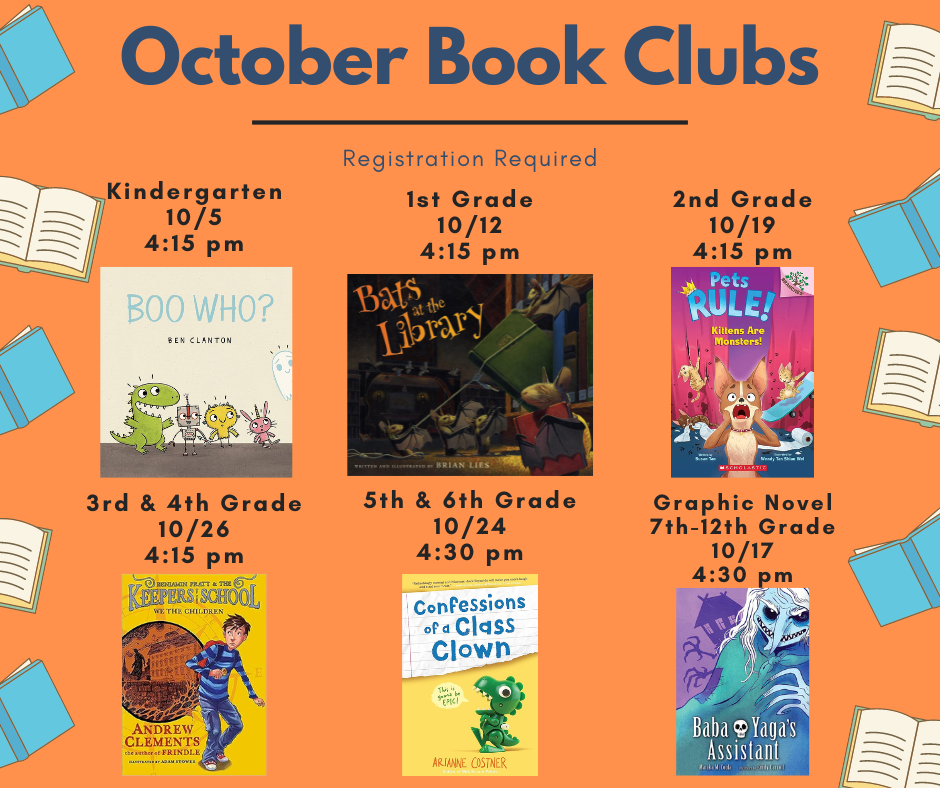 Adult Book Clubs
Adult Book Clubs are meeting at the Library, we meet outdoors when the weather cooperates. Please call 518-399-8174 or email web.toblibrary@gmail.com for more information. Upcoming meetings can be found on the Library's Online Calendar.
Looking For Your Next Great Read?