The Town of Ballston Community Library provides programming for all ages. All programs are free of charge. Certain programs require registration and may have age or space requirements. Registered participants must meet the age requirements for the program but siblings are always welcome.
Registering For Programs: To register for a program please stop at the Library, sign up online or call 399-8174 ext. 3. For our Preschool Programs you are registering for the entire session. Attendance each week is appreciated but not required.
Weather Delays: If the weather is bad, calling before you visit the Library is a good idea. When Burnt Hills-Ballston Lake cancels classes we cancel our programs. Please call ahead or check our website.
Food Allergy Alert (FAA): Please be aware a number of our programs serve refreshments or involve food. Contact Youth Services with questions before registering or attending.
Upcoming Programs 
Winter Session November 28th – February 17th
Baby Bookworms
Tuesdays or Fridays at 9:30 AM
We will share simple stories, songs and finger plays as well as activities using music and movement. For children birth to 23 months with a caregiver; sibling are welcome. *Registration required.
Family Story Time
Fridays at 10:30 AM
Join us while we read books, sing, do finger plays and movement activities to promote early literacy. This program is designed for two and three-year-olds accompanied by a caregiver. This is a drop in program and siblings are welcome.
Preschool Story Time
Wednesdays or Thursdays at 9:30 AM
Share early literacy skills with your child at this 30 minute program which includes a craft. For children ages 3, 4, or 5 who are accompanied by a caregiver. *Registration is required and siblings are welcome.
Music Medley
Tuesdays at 10:30 AM
Join us for a family style sing along led by our favorite musician Miss Terri! This 30 minute sing along is for preschoolers of all ages. This is a drop in program and siblings, parents, grandparents and friends are welcome!
Movie Morning
Friday, December 30 at 10:30 – 11:15
Join us for a short preschool movie & a craft. For Preschoolers ages 3 – 5. *Registration required and siblings are welcome.
ABC's of the Sky
Wednesday, February  22 6:00 PM – 6:45 PM
In the STARLAB, the students will be introduced to astronomy following the alphabet format from astronaut to Zodiac. The level of vocabulary increases with the grade level of students. Topics covered range from astronomers, telescopes, constellations, planets and space discoveries.  For PreK (ages 3 & up) – Grade 2. *Registration required, due to space constraints only registered participants and a limited number of adults will be allowed inside the planetarium, no siblings please.


Contact Us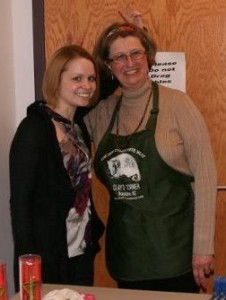 Phone: 518-399-8174 ext. 3
Fax: 518-399-1687
Email:
Rebecca at rdarling@sals.edu
Deborah at ddelamater@sals.edu
Jennifer at jlambiase@sals.edu
Visit us on facebook!