Teen Programs
5th & 6th Book Club
Friday, April 19 at 4:00 PM
Read great books, show off your trivia skills and do crafts!  In April we're discussing Beyond The Deepwoods by Paul Stewart.  Sign up now, for grades 5 & 6.
Summer Reading
Enroll Now!
The Town of Ballston Community Library will be participating in "Dig Into Reading" as a part of the 2013 Summer Reading at New York Libraries Program by offering free programs that include books, crafts and activities for all children from babies to teens. Studies show that summer reading helps with school success all year!
This year all Summer Reading Enrollment will be done online!  Starting May 1, you may enroll your children and teens in our Summer Reading Program by visiting our Library Website or in person at the Library.  If you would like help with this please stop in any Thursday night during May or June and our staff would be happy to guide you through the enrollment process.  All children and teens must be enrolled in our program in order to attend programs, including our preschool programs.
Program registration and reading logs will begin on Saturday, June 22 at 10:00 AM.  Enroll in advance, so your children and teens can get started right away!
VolunTeen Sign Up
Tuesday, June 4 at 7:00 PM
Anyone interested in being a VolunTeen this summer at the Library should attend our VolunTeen Sign Up Meeting.  This will be the first opportunity to sign up and spots are limited.  VolunTeens spend two hours each week at the library earning community service hours.  Each VolunTeen must be entering grades 6 – 12 and can sign up for one time slot.  Our program is six weeks long (June 24 – August 2), you must be available for at least four of the six weeks.  Instead of a time slot, you may choose to be a substitute and fill in as needed.  When you sign up please let us know any days you will need to be absent this summer.  We appreciate all the good work done by VolunTeens each summer!  The Summer Reading program could not happen without you.
Contact Us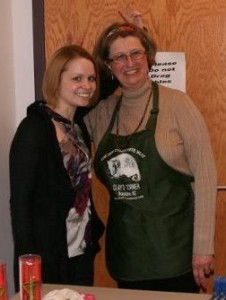 Phone: 518-399-8174 ext. 3
Fax: 518-399-1687
Email:
Rebecca at rdarling@sals.edu
Deborah at ddelamater@sals.edu
Theresa at tbrenon@sals.edu
Visit us on facebook!