by
VOLUNTEER POSITION
Library Trustee – The Town of Ballston Community Library will have an opening for a library trustee in July 2014.
Serve your community by setting policy and making decisions that  affect local library service. Trustees are appointed by the Town of Ballston Town Board for a 5 year term.
1. Must be a town of Ballston Resident living outside of the village of Ballston Spa.
2.  Must be available the last Wednesday  evening of each month.
Please contact Karen DeAngelo at 399-8174 ext. 5 for more information.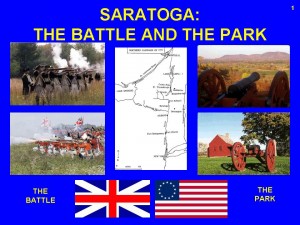 Join us May 1st at 6:30 PM in the library community room, with presenter Ray Misiewicz
"Saratoga: The Battle and the Park"
How many know that there is a National Park just 19 miles north of the Albany Airport? It is the Saratoga National Historical Park, which preserves lands on which the Battles of Saratoga were fought in September and October, 1777 during America's revolutionary war. The talk describes British Major General John Burgoyne's Northern Campaign and introduces you to the people, places and events on the American and British sides in what has been called the turning point of the American Revolution. It explains what happened to the people and the land after the battles were fought. It describes how the battlefield returned to farming, became a New York State Historic Site and was later transformed by President Franklin Roosevelt into the Saratoga National Historical Park.  The presentation also takes you on a tour of the present day park grounds located in Stillwater, NY and at its adjunct sites in Schuylerville, NY. Perhaps it will entice you to visit the park and experience its history and serenity.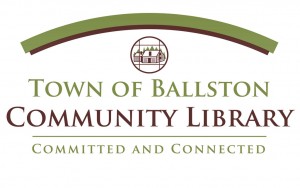 with
Are proud to present you with an Online Book Club!
Join our online Book Club through The Ballston Journal, and sponsored by Northshire Bookstore!
Feel free to join the conversation about the book every month if you've already read the book, or go check out or buy the book and then join the discussion!
https://theballstonjournal.com/category/ballston-spa-features/online-book-club/
April's book is The Guernsey Literary and Potato Peel Pie Society by Mary Ann Shaffer and Annie Barrows
May's book will be The Invention of Wings by Sue Monk Kidd
Enjoy a museum visit on us! Patrons can check out a Pass FREE for three days!  Choose from our collection of six museum passes and explore wonderful local museums.   The goal of the Museum Pass program is to provide children and adults an opportunity to experience history, culture and the arts through a visit to a museum. The Friends of the Library is able to offer the Museum Pass Program due to the success of its many fundraising activities. Our Membership Fee Donations, gifts from generous donors, revenues from the Used Book Sales, Library Mini Golf, the Spring Fling Raffle, and other fundraisers allow the Friends of the Library to offer this service to our library patrons. For information on becoming a Friend of the Library, check out our information page at http://toblibrary.sals.edu/index.php/friends/ If you would like to sponsor a family membership to an area museum, please contact Library Director Karen DeAngelo at the library or by calling 518-399-8174 ext. 5 or by email at kdeangelo@sals.edu
Passes are available from the Town of Ballston Community Library.
Passes must be returned to a staff member at the Town of Ballston Community Library Circulation Desk during regular library hours. Do not use a Drop Box or return them to another library.
Passes may be checked out by library patrons (18 and older) who possess a valid library card in good standing.
Passes are first-come, first served; there are no requests or renewals.
There is a limit of one pass per family at any one time.
Loan period: 3 days.
Overdue fee: $5 per day.
Contact museum for schedule and hours.
The borrower will be responsible for the replacement cost listed on the pass if it is lost or stolen.
Stop in the library, or check out The Friends of the Library Page for more information! Many Thanks to the Ballston Spa National Bank staff for nominating the Town of Ballston Community Library to receive a $500.00 donation from the Ballston Spa National Bank! The Staff and Trustees of the Town of Ballston Community Library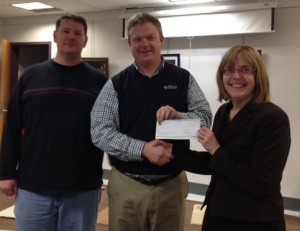 Spring Programs - You may also register online for Programs & Classes or for Youth Programs! TAX FORM INFORMATION: Tax forms are in the Reading Room of the library near the windows. Please take only one copy of each form. We all need to pay our taxes. If you need additional forms, you can make 1 copy for free of up to 3 (double sided) pages. We will also be happy to show you how to print out any tax forms we don't have. We can't print out instruction books because they have so many pages.  Town of Ballston Historian Rick Reynolds on Schenectady Today talking about Ballston 225: Watch it here  If you are an artist or photographer who would like to display your work in the library community room,  or a collector who'd like to use our display case to allow the community to see your collection,  please call 399-8174 ext 4 or ask for Judy at the library.   2013-2016 Library Long Range Plan 2012 Annual Report Emergency Closings are  reported on the Times Union Website as Town of Ballston Community Library, here, and on our Facebook page. Please check here or call us at 399-8174 ext. 2 before coming out if the weather is bad.