by
Don't forget!  The Library is closing EARLY on Wednesday, November 25th at
2PM, and will be closed Thursday, November 26th until Monday, November 30th,
when we will reopen at 10am.  Happy Thanksgiving!
Stay tuned – exciting renovations are coming soon thanks to a Library Construction Grant received from New York State!
The September meeting of the Library Board of Trustees will be held at 7PM on Wednesday, December 2nd, which is both the November and December meeting, in the Library Community Room.  These meetings are open to the public. 
We have reopened our search for a Librarian II/Head of Adult Services and Circulation.


See the job description here!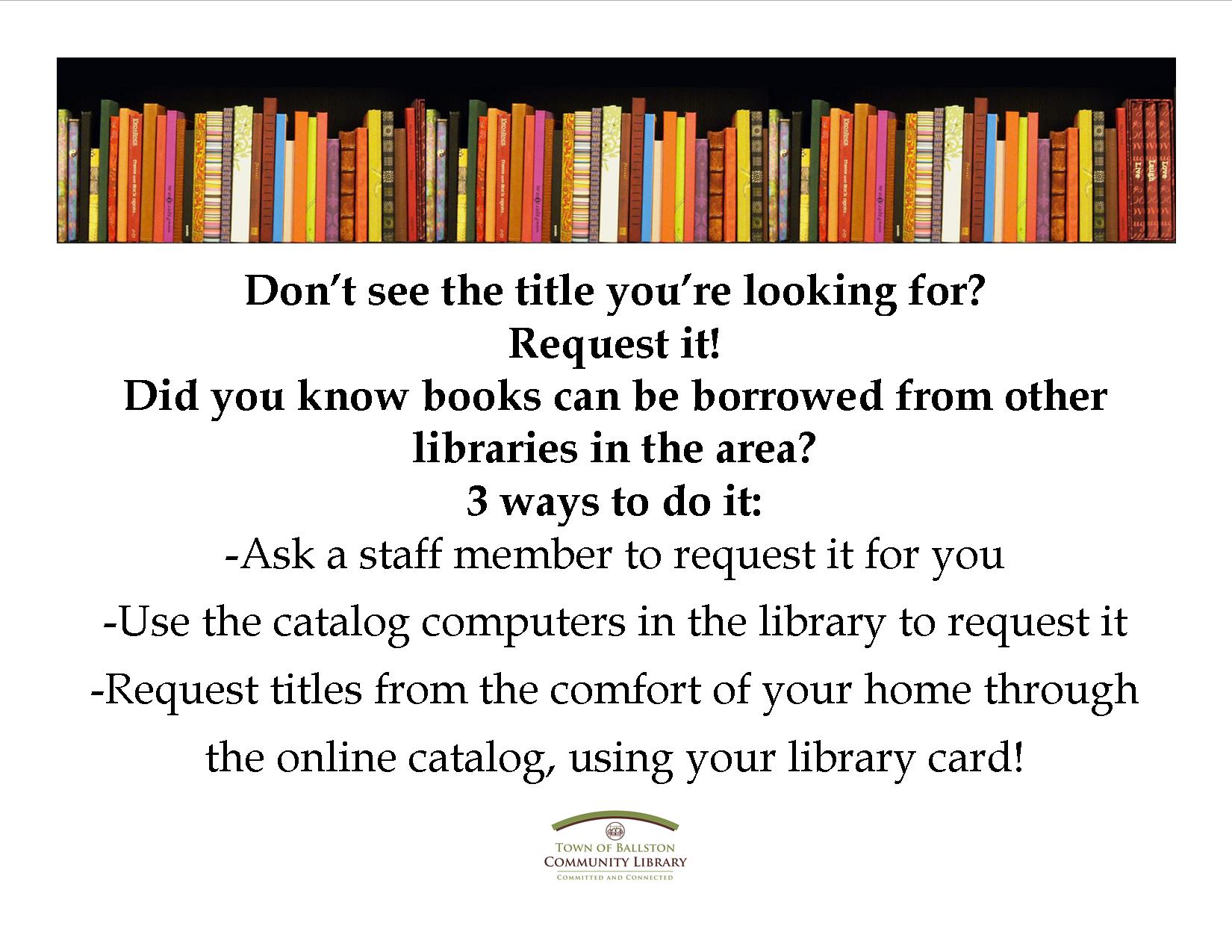 ---
2013-2016 Library Long Range Plan
2014 Annual Report to the Public
LIBRARY POLICIES
Mission and Role
Bylaws
Library Operations 
Collection Development
Finance
Facilities
Appendix
Emergency Closings are  reported on the Times Union Website as Town of Ballston Community Library, here, on our sign, and on our Facebook page. Please check here or call us at 399-8174 ext. 2 before coming out if the weather is bad.