The Friends of the Library
YOUR FRIENDS MEMBERSHIP IS A GIFT TO YOUR COMMUNITY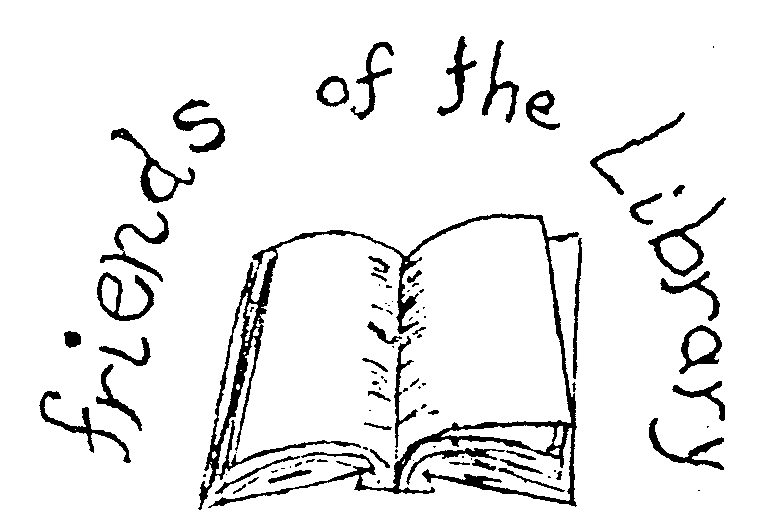 The next meeting of the Friends of the Library is Tuesday, May 7 at 7:00 PM in the library community room.  New members are needed and welcome!
 Book Sale
If you would like to donate your used books, please drop them off in the library community room between April 29 and May 4.
The Friends of the Library Book Sale will be held in the library community room May 6-11, 2013 during regular library hours.
 The 4th Annual Friends Spring Fling Raffle
Raffle bags filled with good things (including a Kindle Fire HD!) will be on display at the library between April 20th and May 11th. Drawing May 11 at 1:30! Tickets are 1 for a dollar, 6 for 5 dollars, or an arm's length for 10 dollars (at least 13 tickets).
Who Are The Friends?
We are a volunteer organization dedicated to supporting the Library's mission and its programs and services.  Membership is open to all individuals, families and organizations, whether regular or occasional users of the library.  The Friends have been in existence for over 50 years!



When Do The Friends Meet?



Friends of the Library meetings are generally held the 1st Tuesday of the month at the Library (September through June).  Meeting times alternate between evening (7:00 PM) and morning (9:00 AM) in order to accommodate all.



 How Do I Join?

Stop by the library or download our Friends Brochure  to fill out a membership form.  Friends are a significant source of support for the library.  If you are also able to attend our meetings and help out with our fundraising and promotional activities, your help is needed and would be greatly appreciated.  All Friends of the Library receive information via email regarding the date and time of each monthly meeting, minutes of our meetings, and information regarding special activities and volunteer opportunities.
Library Mini Golf
The Friends is proud to hold the 2nd Annual Library Mini Golf Event.  Our event on February 15 & 16, 2013 was a success!




Event Sponsors:
Burnt Hills Ballston Lake Business & Professional Association
Burnt Hills Veterinary Hospital
Chiropractic for Kids & Beyond
Fridholm Painting & Remodeling LLC
Tom's Barber Shop
Event Contributors