by
The Friends of the Library
The next meeting of the Friends of the Library will be at 7pm on Tuesday, October 6th.
YOUR FRIENDS MEMBERSHIP IS A GIFT TO YOUR COMMUNITY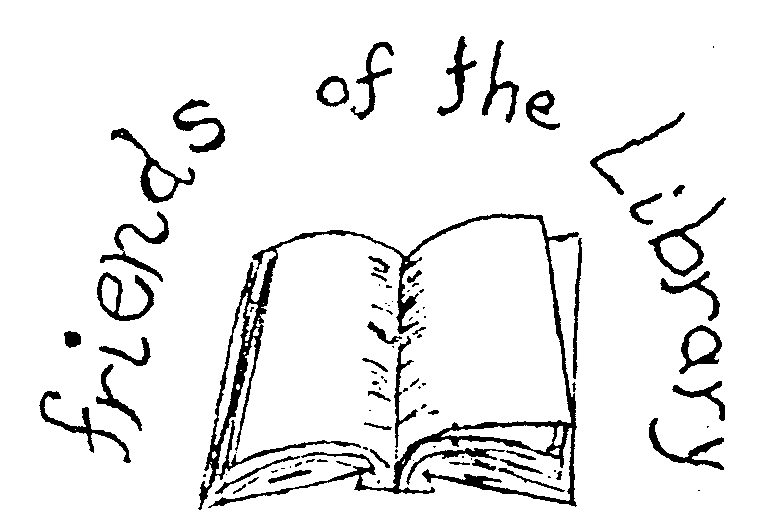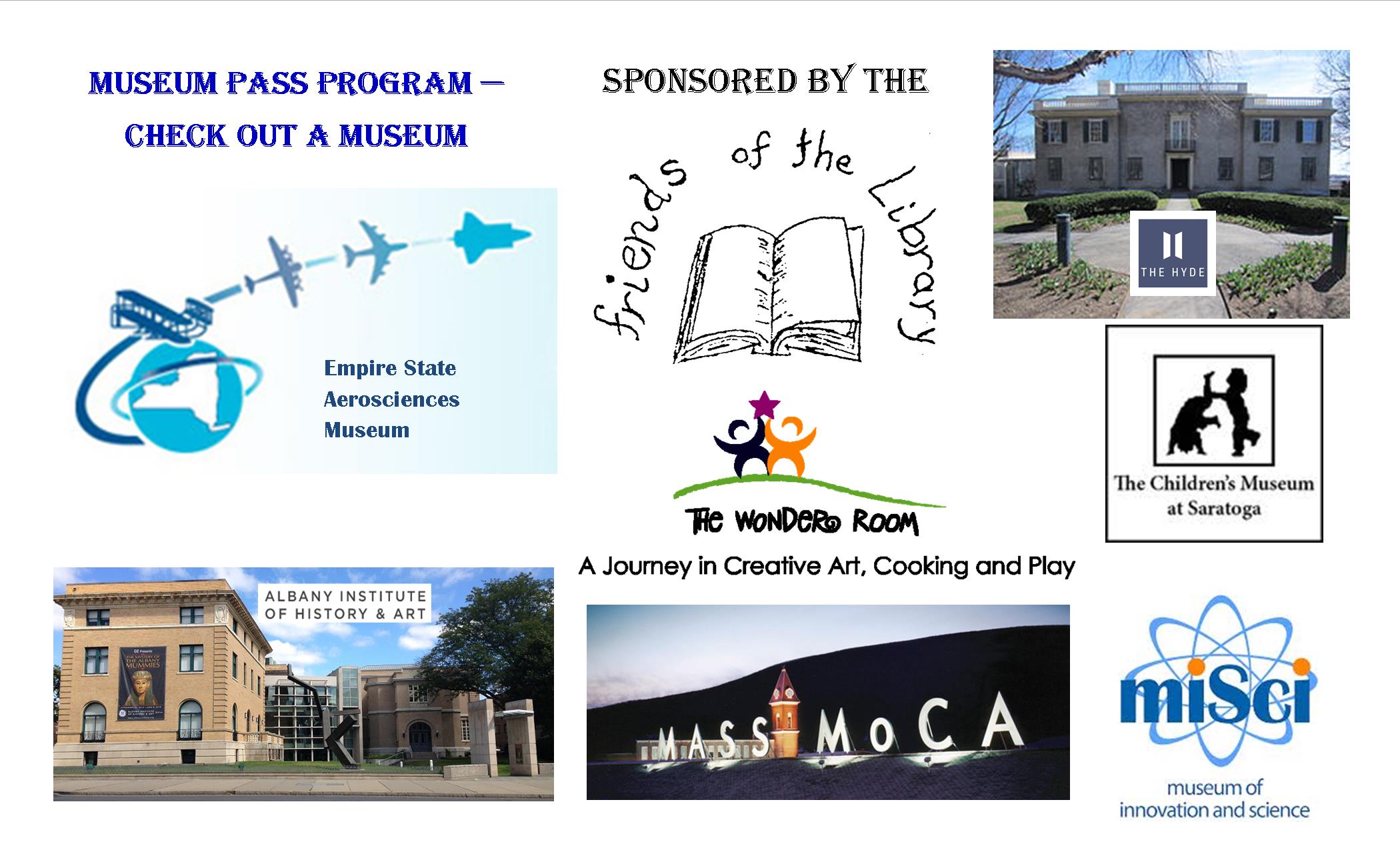 Enjoy a museum visit on us! Patrons can check out a Pass FREE for three days!  Choose from our collection of seven museum passes and explore wonderful local museums.   The goal of the Museum Pass program is to provide children and adults an opportunity to experience history, culture and the arts through a visit to a museum.
The Friends of the Library is able to offer the Museum Pass Program due to the success of its many fundraising activities. Our Membership Fee Donations, gifts from generous donors, revenues from the Used Book Sales, Library Mini Golf, the Spring Fling Raffle, and other fundraisers allow the Friends of the Library to offer this service to our library patrons. For information on becoming a Friend of the Library, check out our information below.
If you would like to sponsor a family membership to an area museum, please contact Library Director Karen DeAngelo at the library or by calling 518-399-8174 ext. 5 or by email at kdeangelo@sals.edu
Passes are available from the Town of Ballston Community Library.
Passes must be returned to a staff member at the Town of Ballston Community Library Circulation Desk during regular library hours. Do not use a Drop Box or return them to another library.
Passes may be checked out by library patrons (18 and older) who possess a valid library card in good standing.
Passes are first-come, first served; there are no requests or renewals.
There is a limit of one pass per family at any one time.
Loan period: 3 days.
Overdue fee: $5 per day.
Contact museum for schedule and hours.
The borrower will be responsible for the replacement cost listed on the pass if it is lost or stolen.
See this document for information about each museum!
Who Are The Friends?
They are a volunteer organization dedicated to supporting the Library's mission and its programs and services.  Membership is open to all individuals, families and organizations, whether regular or occasional users of the library.  The Friends have been in existence for over 50 years!

Meetings held the 1st Tuesday of the month at the Library (September through June).  Meeting times alternate between evening (7:00 PM) and morning (9:00 AM) in order to accommodate all.

How Do I Join?
Stop by the library or download our Friends Brochure  to fill out a membership form.  Friends are a significant source of support for the library.  If you are also able to attend our meetings and help out with our fundraising and promotional activities, your help is needed and would be greatly appreciated.  All Friends of the Library receive information via email regarding the date and time of each monthly meeting, minutes of our meetings, and information regarding special activities and volunteer opportunities.
Library Mini Golf
The Friends is proud to hold the 2nd Annual Library Mini Golf Event.  Our event on February 15 & 16, 2013 was a success!


Event Sponsors:
Burnt Hills Ballston Lake Business & Professional Association
Burnt Hills Veterinary Hospital
Chiropractic for Kids & Beyond
Fridholm Painting & Remodeling LLC
Heavenly Hair
Mr. Help LLC
Tom's Barber Shop
Event Contributors
Saratoga Springs Arthur Murray