by
Recognition of Senator Farley
The Town of Ballston Community Library Board of Trustees will recognize Senator Hugh Farley for his 34 years of ongoing support of public libraries with a presentation at 3 PM on Tuesday, October 7th.   The 2013 Bullet Aid made it possible for the library to purchase a new digital sign. You are invited to join us!
Celebrating 25 Years of Service
Come join us celebrate Senior Library Clerk Judy Kaplan's 25 years (and counting!) of service to the library! 10am -12pm on November 1st.
"A Gathering of Ballston Lake Elders"
Friday, October 10th 4-5 p.m.  - Town of Ballston Community Library – Community Room
The public is invited to "A Gathering of Ballston Lake Elders", on Friday, October 10 from 4-5pm in the Community Room of the Town of Ballston Community Library, 2 Lawmar Lane, Burnt Hills.  The event is presented as a free program sponsored by the Ballston Lake Improvement Association (BLIA) and the Library as an oral history project.
"We have so many interesting stories and interesting people who 'lived' them," said event chair Suzanne Bishop, a retired educator and BLIA board member.  "Oral histories are a superb way to preserve local history."
The program, which is free and open to the public, will be facilitated by noted author and scholar Mary Sanders Shartle.   The program participants, five people who have spent much of their life in the immediate Ballston Lake community, will share folklore and their own memories as they reflect upon life "back in the day".  The presentation will be videotaped and archived at the library and Town of Ballston Historian's Office.
Media Contact:  Suzanne Bishop – 518 469 6062 
Have you seen the new sign at the Library? It was made possible in part by a Special Legislative Grant from Senator Hugh Farley.
Read the Library Sign Press Release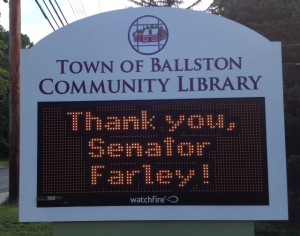 The Town of Ballston Community Library will be closed on Monday, October 13, in honor of Columbus Day. The library will re-open at 10 AM on Tuesday, October 14. .
Our Fall schedule of Adult Programs and Computer Classes is out! Check it out here - Fall 2014 quarterly
We won a subscription to ScienceFlix. ScienceFlix combines curriculum-driven resources, interactive features, and an easy to use interface for students in grades 4 through 9. Read information about science topics, watch videos, create projects, take quizzes and more.  You can also get information on creating science experiments and careers in science.  Information provided includes citations and lexile numbers. You will need a library card from the Town of Ballston Community Library (begins with 10007).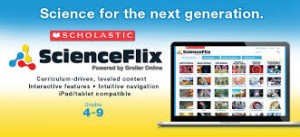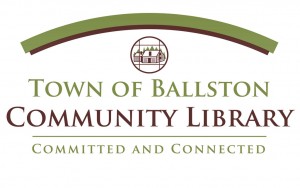 Are proud to present you with an Online Book Club!
Join our online Book Club through The Ballston Journal, and sponsored by Northshire Bookstore!
Feel free to join the conversation about the book every month if you've already read the book, or go check out or buy the book and then join the discussion!
https://theballstonjournal.com/category/ballston-spa-features/online-book-club/
Enjoy a museum visit on us! Patrons can check out a Pass FREE for three days!  Choose from our collection of six museum passes and explore wonderful local museums.   The goal of the Museum Pass program is to provide children and adults an opportunity to experience history, culture and the arts through a visit to a museum. The Friends of the Library is able to offer the Museum Pass Program due to the success of its many fundraising activities. Our Membership Fee Donations, gifts from generous donors, revenues from the Used Book Sales, Library Mini Golf, the Spring Fling Raffle, and other fundraisers allow the Friends of the Library to offer this service to our library patrons. For information on becoming a Friend of the Library, check out our information page at http://toblibrary.sals.edu/index.php/friends/ If you would like to sponsor a family membership to an area museum, please contact Library Director Karen DeAngelo at the library or by calling 518-399-8174 ext. 5 or by email at kdeangelo@sals.edu
Passes are available from the Town of Ballston Community Library.
Passes must be returned to a staff member at the Town of Ballston Community Library Circulation Desk during regular library hours. Do not use a Drop Box or return them to another library.
Passes may be checked out by library patrons (18 and older) who possess a valid library card in good standing.
Passes are first-come, first served; there are no requests or renewals.
There is a limit of one pass per family at any one time.
Loan period: 3 days.
Overdue fee: $5 per day.
Contact museum for schedule and hours.
The borrower will be responsible for the replacement cost listed on the pass if it is lost or stolen.
Stop in the library, or check out The Friends of the Library Page for more information! You can check to see if they are in here
The September meeting of the Library Board of Trustees will be held at 7PM on Wednesday, September 24, 2014 in the library community room.
Town of Ballston Historian Rick Reynolds on Schenectady Today talking about Ballston 225: Watch it here  
If you are an artist or photographer who would like to display your work in the library community room,  or a collector who'd like to use our display case to allow the community to see your collection,  please call 399-8174 ext 4 or ask for Judy at the library.  
2013-2016 Library Long Range Plan
2013 Annual Report to the Public
Emergency Closings are  reported on the Times Union Website as Town of Ballston Community Library, here, on our sign, and on our Facebook page. Please check here or call us at 399-8174 ext. 2 before coming out if the weather is bad.